Beautiful, bizarre, hilarious – and everything in between
'There is nowhere else in the world where you'll find a hat contest on a tropical beach', says Sheila Achieng, a self-professed travelling school teacher. Sheila claims one of the reasons she actually moved to Lamu is because she loved the idea of ordinary people being encouraged to be imaginative and creative.
She was so inspired by the idea that she created a headdress by here own, which placed among the top 30 winning hats. That earned her lots esteem from the myriad who had spend the Saturday watching the long procession of mad hats and their proud owners line up on the legendary Peponi beach.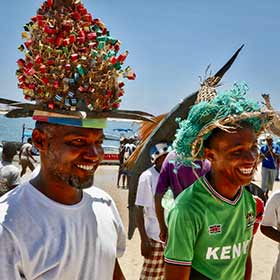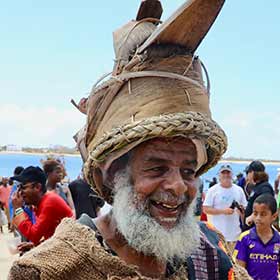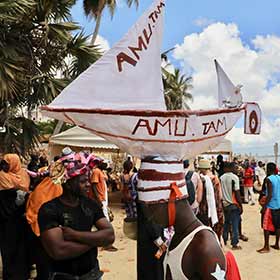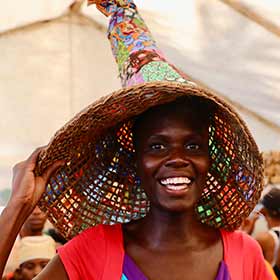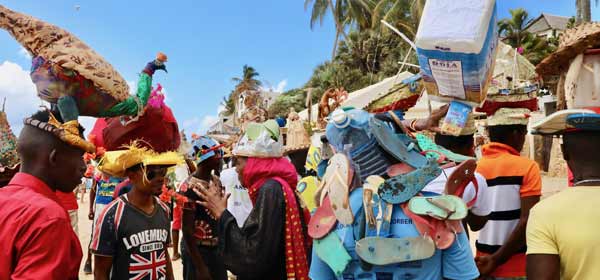 About 130 of them gathered for the competition. The challenge was to design hats from used materials such as pipes, bones, shells, palm leaves, plastic, fabrics, coral and paper from cement bags. A jury was present to select the winners.
The judging was put into the hands of the popular Niels Korshen, co-owner of Peponi Hotel and deep sea fisherman, Ruth Mukami, a Nairobi fashion designer and the visiting British-Afghani writer Fatima Phillips.
It was under the judges' canopy that the three paid careful attention to the creativity, originality and craftmanship of every hat.
Ultimately, two out of three of the winning hats came from Mpango Art Collective, a group of aspiring artists working out of a tiny studio in a Lamu town suburb. For their effort, a giant Butterfly, worn by Feisal Salim, (which doubled as a hand bag when the wings are compressed) came in first, winning a cool Sh 50,000. And for their colorful Chameleon, worn by Barak Kassem, which came in third, they won Sh 30,000.
The second award of Sh 40,000 went to that entitled 'Mr.Lonely'. Worn by Ahmed Ali 'Midnight' Asman, who had carved the expressive face of Lonely out of paper maché.
In total 30 finalists were picked and pleased about their awards. All in all, the results were beautiful, bizarre, hilarious – and everything in between, demonstrating the talent and good humour of the local people.
The rest of the day, most of the hatters went on parade across the beach, attracting digital camera buffs and prospective buyers of their hats.
Next days 'Mad Hatters Dhow Race' brought another afternoon of fun and music to Shela's illustrious crowd.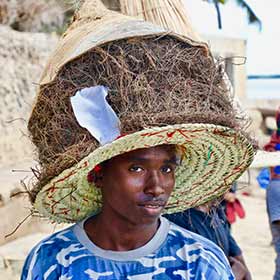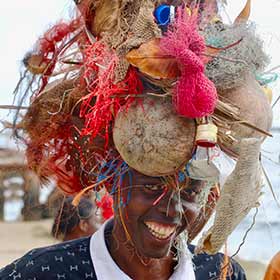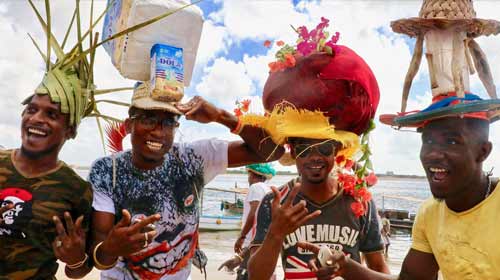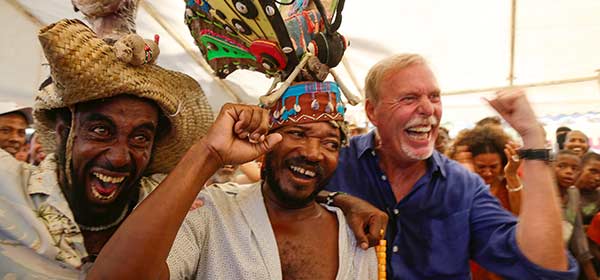 Many thanks to Mohammed Sultan (Senior Chief), Hamid 'Shuruti' Mohammed, Omar Mauli, Ahmed Mwarabu & the Shela Welfare Group, the members of the jury, Niels Korschen, Ruth Mukami, Fatima Phillips, and the people of Shela.