A Parade of Handmade Sunshades
In Lamu the sun shines all year round, smiling down benevolently on the island, as if taking a personal delight in the sheer beauty of the place.
For those trying to get any work done, however, the intense sunlight can be a bother. The only way to cope is by wearing a hat. If you don't have one – well, just make it!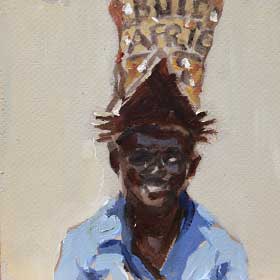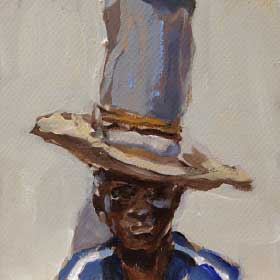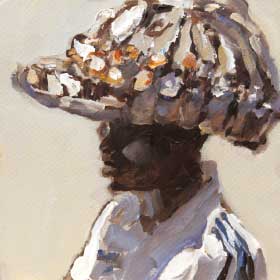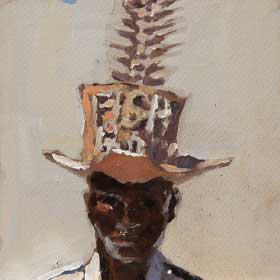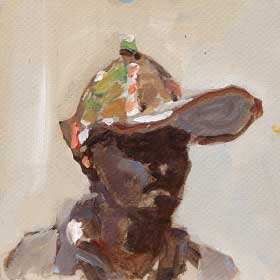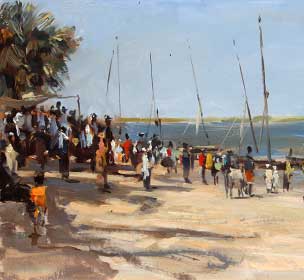 That's what many workers on construction sites in Shela village do, improvising a bit of sun protection for themselves with whatever materials are at hand – be it palm leaves, old cement bags, a chunk of coral stone or a length of pipe.
Walking around Shela village, photographer Roland Klemp, and Lamu resident and arts patron Herbert Menzer were struck time and again by the sight of men labouring away under the shade of strange headgear. No ubiquitous construction hard hats in Lamu. Instead, each worker sports a unique, and often funny-looking, handmade creation.
It was this that inspired the first Shela Hat Contest in 2010. The competition aims to give locals a fun opportunity to express their ingenuity and creativity – and be rewarded for it. Since its inception, scores of enthusiastic participants have paraded on Peponi Beach to show-off their extraordinary makeshift headwear.