Mad Hatters in Shela!
Forget haute couture, Shela presents Hat Couture! The creation of outrageous, sustainable headwear by mild masons turned mad hatters.
The Shela Hat Contest was held at Peponi Beach, on Saturday 20th March 2010, in the picturesque fishermen's village of Shela on Lamu Island, Kenya.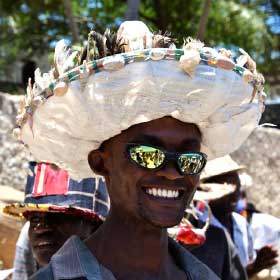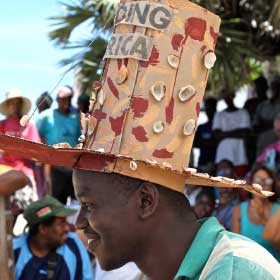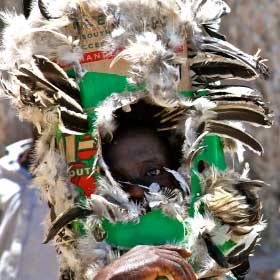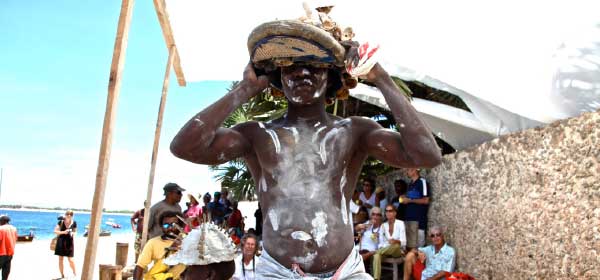 The contest was open to workers from all Shela's building sites, and about seventy of them gathered at the beach in front of the legendary Peponi Hotel for the competition. The challenge was to design hats from used materials such as pipes, bones, shells, palm leaves, plastic, fabrics, coral and paper from cement bags. A jury was present to select the winners.
The participants put their construction skills to clever use. Some of the hats had vents that echoed the traditional Swahili architecture of Lamu, and one competitor actually made a mini-model house to rest on the rim of his hat! All in all, the results were beautiful, bizarre, hilarious – and everything in between, demonstrating the talent and good humour of the local people.
Many thanks to Shuruti, Mohammed Sultan (Senior Chief), Sidiki Abdulrehman, Khalila, Hwarda, Abdul Halim (Chairman SWG), Shiban, Ahmed Mwarabu and the people of Shela.